IPHI's multi-disciplinary team lives and works in the communities we serve. The offices are located in the District of Columbia, Largo, MD, and Richmond, VA.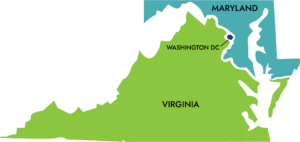 Meet the team that helps IPHI inform, involve, and inspire:
Claudia Artero
Program Assistant
Claudia Artero is a Program Assistant for IPHI. She started working with IPHI in 2018 for the VCU Asthma Research Program.  Her responsibilities included working cooperatively with the VCU and VDH liaisons to educate and provide resources to help families overcome the debilitating effects of asthma. During the pandemic, Claudia joined the COVID containment effort with VDH (Central Virginia). While she began her duties as a case investigator, Claudia quickly joined the Resources Navigation Team and assisted about 830 families who have been affected by COVID-19. Claudia is originally from Cochabamba, Bolivia. While there, she worked with the Department of Agriculture and oversaw the logistical needs of thousands of farmers. Since coming to the US, her professional career has primarily been in government and community outreach. She has also had the honor of working with the counties of Fairfax, Henrico, and Richmond City. Claudia is the mother of twins and enjoys free time with her beautiful family and a precious dog named, Shooga!
Kimberly Barrett, MS
Learning Associate
I am from Capitol Heights, MD. My passion for helping people is what INSPIRES me to continue working in spaces that uplift communities and promote equity. I joined IPHI because I wanted to work with like-minded individuals and continue to support the work focused on increasing the livelihood of communities.
Career: Served as a learning associate with IPHI, responsible for supporting the development, planning, and evaluation of trainings and technical assistance
School: Virginia Commonwealth University – Bachelor of Science in Psychology and Master of Science in Addiction Studies; George Washington University – Master of Public Health
Guilty pleasures: Singing my heart out to any 90s R&B song
Jessica Beltran
Workforce Development Case Manager
I was born in Washington, D.C., and have lived in Maryland my entire life. I joined the IPHI CHW Academy team because I have seen firsthand the great difference a well-trained CHW can have in the overall health of a community. I have also seen the positive impact CHWs have in preventing burnout in the healthcare industry. Throughout my career, I've had the privilege of having incredible mentors that believed in me even before I believed in myself. These mentors have INSPIRED me to believe in my own ability to contribute to building a healthier community. With this opportunity, I hope to give back by sharing my knowledge with IPHI's CHW scholars.
Career: I have worked in healthcare organizations for the last 11 years including nonprofits and FQHCs. Throughout the years, I held various positions at the front desk, back office, administration, and program coordinating. During the last 5 years, I have worked on several health projects including Colorectal Cancer Screening, Operations Training/Standardization, Childhood Nutrition, and Centering Pregnancy. Most recently, I worked for a local hospital as their bilingual Project Coordinator while also serving as a CHW. I am a Certified Community Health Worker and am passionate about helping others.
School:  A current student at the University of Maryland Global Campus working towards a bachelor's degree in psychology.
Guilty pleasures: I enjoy hikes with my family, followed by a trip to the ice cream shop.
Rachel Brege
Human Resources Associate
I'm a human resources associate with IPHI, responsible for supporting Human Resources functions, employee relations, and workforce-related initiatives across the organization.  I've been with IPHI since August 2020, when I first joined as a case interviewer with the Fairfax County Health Department as part of the deployed staff to assist with the effort towards slowing the spread of COVID-19. I was then promoted to Interviewer Supervisor and was responsible for managing a team of Case/Contact interviewers.
Career: Worked with UVA Health Systems as a Registered Medical Assistant (RMA) in Pediatrics prior to joining IPHI. Over 10 years of experience in the medical field supporting several different departments and organizations.
School: Keister University – Associates in Science and Registered Medical Assistant Certification
Guilty pleasures: Building Lego sets with my kids
Michael Brower
Finance Manager
Michael Brower is the Finance Manager for IPHI. For over 30 years Michael has worked in finance and accounting at nonprofit organizations in the Washington, DC metropolitan area. Prior to joining IPHI, Michael worked as Fiscal Manager at Untied Communities Against Poverty in Capitol Heights, MD., controller at Educational Fund and Coalition to Stop Gun Violence in Washington, DC and Accounting Director at Children's Defense Fund in Washington, DC. Originally from North Carolina, Michael has a Bachelor of Commerce degree with a major in Accounting from North Carolina Central University in Durham, NC.
Eleanor Brtva, MPH, CFRE
Senior Program Manager
Eleanor Brtva is a Senior Program Manager at IPHI. Elly is spearheading our efforts with the Virginia Department of Health to assist in the COVID-19 emergency response efforts (as well as in the Delta variant surge efforts).  Elly has devoted her career to philanthropy and public health. She formerly served as the Assistant Dean at the University of Maryland, School of Public Health, the Vice President of the American Diabetes Association's Research Foundation, and the interim CEO of the Pan-American Health Organization (PAHO) Foundation. She has raised over $100 million for public health throughout her career and has worked with former presidential families, Fortune 500 CEOs, and the philanthropy community. Elly has been on numerous boards and now serves as Vice President of Sambhali US, a non-profit dedicated to serving women and children in Rajasthan, India. She is an advisor to Womenpalante. Elly is a first-generation college graduate. She holds an MPH from Benedictine University in Lisle, Illinois. She has also been a fellow at Stanford University. She has a soft spot for great danes.
Gloria Buame
Program Manager
Gloria Buame, MS is the Program Manager for the U.S. Department of Health and Human Services, Office of Minority Health grant on health literacy. She will provide project management support and focus on technical assistance, QI and evaluation/monitoring. In 2020, she joined IPHI to help with its Fairfax County emergency response deployment. In this role, she worked as a COVID-19 Case Interviewer. She later continued as a School Case and Contact Interviewer, and finally filled the role of Greeter at the Government Center Vaccine Site. Prior to becoming a Case Interviewer at IPHI, Gloria was a Psychometric Support/Research Assistant with the American Institute for Research, supporting several Florida Department of Education assessment duties and psychometrics program initiatives related to student assessment. She has provided evaluation and program support to the Department of State (Bureau of Educational and Cultural Affairs) international programs and the International Rescue Committee Refugee and Asylee education programs in previous roles. Gloria has also supported and evaluated training programs for Prince William County Afterschool activities as a Program Specialist. She also worked as a full-time AmeriCorps member for several years with Casa de Virginia non-profit, where she taught ESOL and naturalization classes to adult learners. One of her proudest accomplishments is helping several green card English Language Learners pass their naturalization tests through small group citizenship classes coaching sessions. Gloria has devoted her career to working with minority groups and helping international students assimilate into the U.S. educational system and culture. She has a master's degree in Educational Psychology (specializing in Assessment, Evaluation, and Testing) from George Mason University. She is currently working on a Ph.D. in Psychometrics from Morgan State University. In her spare time, she enjoys reading historical non-fiction, watching tv comedy shows, and traveling.
Michele Burton, MSPH, MPA
Program Manager
Michele Burton is IPHI's Program Manager for the Community Healthcare Coalition of Greater Prince William (CHCGPW). She contributes her experience as a community health educator and outreach representative from Anthem in Maryland. In that role, she was a member of the health equity and healthy eating active coalitions with the Prince George's County health department in Maryland. Additionally, she participated in local health department-led coalitions in Baltimore city, Howard, and Anne Arundel counties. Prior to her work at Anthem, she was the Training Coordinator for District of Columbia Survivors and Advocates for Empowerment (DC SAFE), an organization serving people impacted by domestic violence. Previously, Michele worked in corporate and nonprofit settings, including being a staff trainer at Pearson Education and a Manager of Community Engagement for disconnected youth from the foster care system. She was also a former public-school teacher in the District of Columbia. She received a Master of Science in Public Health from Johns Hopkins University Bloomberg School of Public Health in 2013, a Master of Teaching Elementary Education from American University in 2010, and a Bachelor of Science degree from Cornell University in 2007. She enjoys volunteering, reading, painting, and boxing in her free time.
C. Scarleth Castro, MSc.
Program Assistant
Scarleth is a Program Assistant and Health Navigator for Prince George's Fresh, a food as medicine program in Prince George's County. She serves as a liaison between participants and program partners. During the past five years, Scarleth has spent her time on different health projects. She has worked with groups like Cancer CAREpoint, the Virginia Department of Health, and the Fairfax County Health Department, both independently and in the community. Her most recent job was as a nutrition educator and graduate research assistant for Vidas Activas Familias (VALE), a weight management program for Latinos. In this role, she created and taught nutrition lessons that helped members learn more about nutrition and empowered them to make healthier choices. Scarleth's passions include nutrition, kinesiology, research, and community health. She wants to improve the quality of life in the places she works, especially in areas that aren't well-represented or well-served. She considers herself a lifelong learner, and with her new interest in food policy, she's working on becoming a registered dietitian nutritionist.
Abby R. Charles, MPH
Program Director
Abby is a Program Director at the Institute for Public Health Innovation, having joined the organization after serving for five years at the Women's Collective, a nationally recognized organization providing care, prevention, and advocacy services for women, girls and their families living with and at risk for HIV in the Metropolitan DC area.   Abby's primary role at IPHI has been to provide leadership and coordination for the Community Health Worker Initiatives, overseeing a network of peer Community Health Workers and a portfolio of programs in which the Institute for Public Health Innovation addresses program refinement, implementation, and evaluation. She coordinated the Women's Collective's Policy and Advocacy Program, where she managed the dissemination of their service delivery model and toolkit and worked to train the TWC peer advocacy group, Positive Leaders Uplifting Sisters, to ensure that women's voices were heard at policy- making tables. Prior to this role, Abby spearheaded the intergenerational and youth focused HIV prevention projects, the female condom (FC2) outreach and education project, and the Prosper! Prevention with Positives program. For her work with the Women's Collective, Abby was awarded the Tranquil Space Foundation award for creative expression and leadership development for women and girls in October 2009. She brings knowledge, experience and community relationships that will be critical to the IPHI team and to the success of IPHI's Community Health Worker Initiatives. Outside of IPHI, Abby has been involved in various community HIV coalitions and advisory boards including the DC Community Coalition for AIDS 2012, the DC D – Center for AIDS Research (DC D-CFAR), and the George Washington University HIV Prevention Trials Network (HPTN) Community Advisory Board. She has volunteered as an outreach volunteer with the organization Helping Individual Prostitutes Survive(HIPS) and has served as the language arts coordinator at the Cultural Academy for Excellence- an arts and academic after school enrichment program for youth. She is a graduate of the George Washington University where she earned a Bachelors of Science in Environmental Science and a Masters of Public Health in Global Health. In 2006, Abby was awarded the George Washington University Martin Luther King Junior Award for Service and was honored with an Impact award from the GW Black Alumni Association. She is also an inductee of the George Washington University 'Wall of Fame.' [email protected]
Allison Chinyavong
Communications Associate
My roots are in Springfield, VA, where I've lived my whole life. I love to spend my time going out of my comfort zone and exploring new things I've never done. I'll always try something at least once! I also have a big passion for anything in the arts—music, painting, fashion, etc. 
I joined IPHI because of my commitment to equity, particularly in supporting under-resourced communities to thrive.
Career: Advocating for women's reproductive health with NARAL, championing the health of mothers and pre-mature babies with March of Dimes, and spreading awareness about the right to vote with Crossroads Campaign  
School: Virginia Commonwealth University
Guilty pleasures: Going to music festivals and obsessing over my cat Cowboy
Joanna Davis
Senior Program Manager
Joanna Davis is a Senior Program Manager. She will assist with various special projects and new opportunities. She will serve as a consultant for the CDC grant, with a particular focus on the financing innovation aspect ("Component C"), and also supporting the health literacy project with Fairfax County. Joanna recently returned to Washington D.C. (her childhood home) from New York City (NYC). She worked at the NYC Department of Health and Mental Hygiene as a Senior Manager for projects centered on chronic disease management and control, clinical quality improvement, and more recently, COVID response and relief. Before that, Joanna spent a few years in Beijing, China working on global public health programming. Joanna has a Master's in Public Health with a focus in Maternal and Child Health from the University of North Carolina.
Kimberlee Desormeaux
Senior Program Manager
Kimberlee N. Desormeaux is a Community Health Worker for the George Washington University Hospital Heart Failure Program. I am a Community Health Worker who works with patients dealing with Heart Failure.  My goal is to educate clients on the importance of taking medications, monitoring weight, no-salt diets, and following doctor's orders as well as attending doctor appointments. I love to dance, read, travel, and spend time with my puppy "Prince."
Why Kimberlee became a Community Health Worker: I am motivated to continue doing this work help improve patients' quality of life.
Nephtalie Dorceus, MPH, MCHES
Program Manager
I'm from the countryside of Haiti. Raised in Lynn, Massachusetts, where diverse cultures, food, music, sports, and iced coffee brought folks together. I'm passionate about working in and with communities to help educate and connect families to services.
I joined IPHI because I wanted to work with communities that look like me so they would get INVOLVED in finding solutions for their community. In my work, I support community health workers to bridge the gap between healthcare and the community. 
Career: 8 years of public health experience (sexual and reproductive health, infectious disease, community health)
School: Springfield College; New York University; School of Global Public Health
Home: Sister. Daughter. Aunty. Friend.
Sierra Elston
Health Equity Trainer and Technical Assistance Coordinator
I train and support partnerships and collaborations to improve health outcomes for vulnerable communities. I have developed and implemented several community-based initiatives, including health literacy programs and support systems for people with chronic illnesses. In addition, I led several initiatives to address the needs of communities impacted by inequities throughout her career.
I value the development of action-oriented, community-led approaches that INSPIRE others to produce positive change. I'm a proponent of leveraging technology to enhance program development and implementation. I have also designed and implemented several training programs to increase health literacy and foster a culture of continuous learning, having delivered on a range of topics related to the social determinants of health.
Career: Supported health programs and training at higher education institutions in Alabama and Mississippi. She also engages in national and community-based coalitions supporting initiatives tied to cancer prevention, food equity, and mental health in vulnerable communities.
School: University of North Alabama – Bachelor of Science in Therapeutic Nutrition; Master of Science in Health Promotion
Guilty pleasures: Overpriced coffee
Rebecca Epstein
Senior Program Manager
As a Senior Program Manager, Rebecca Epstein oversees two Community Health Worker programs in IPHI's Richmond office. 
The Accountable Health Communities – the program aims to address the unmet health-related social needs of Medicaid and Medicare beneficiaries by improving access to and alignment of health and social services organizations in the Richmond area.
The RVA Breathes – the program combines evidence-based practice models of community health with research to improve the health of children living with asthma.
She also manages the ImmunizeVA program. Rebecca has almost ten years years of experience working in community-based health programs. Prior to joining the IPHI team she worked on Community Health Worker programs that supported women's health in Michigan and Ohio and facilitated training and technical assistance on the Community Health Worker model nationwide. Additionally, Rebecca has worked on various public health programs serving communities in Virginia, Haiti, and Guatemala. Rebecca holds a Masters degree in Social Work from Washington University in St. Louis, and a Bachelors of Social Work and a Bachelors of Arts in Spanish Language from Radford University. In her spare time Rebecca stays active and enjoys knitting, spending time outdoors, and traveling.
Tetua Espere
Program Associate
I currently live in a rural farming community outside of Richmond, VA. I grew up in a multicultural household that taught me to respect diverse cultures and to be a lifelong learner. Even from a young age, I was passionate about helping people in my community and abroad.
My passion for helping INFORM and educate my community to make it a safe, healthy, and equitable place is what drives my career and ambitions in public health. I joined IPHI because I wanted to make a positive health impact in Virginia.  
School: University of North Carolina Wilmington – Bachelor of science in public health; George Washington University – Master of public health
Home: Dog Mom to two active and loving Siberian Huskies named Luna and Stella. 
Kelly Evans
Program Manager
Kelly Evans is a program manager for CHW programs at IPHI. In this role, she convenes and facilitates related CHW programs through training, development, and training.
She is an experienced problem solver with a track record of success in education, housing, and healthcare systems. She is an authentic leader known for her ability to encourage, train, and motivate staff and stakeholders in the community and across Virginia.
Kelly considers herself an out-of-the-box thinker who instills confidence and camaraderie in those she encounters. She advocates on behalf of the most vulnerable populations across the state. Kelly is a facilitator, reflective listener, and cheerleader to those she meets. Kelly graduated from the University of Phoenix with a Master of Health Care Administration. In her free time, she enjoys spending time with family and friends, laughing, and enjoying great food.
Scott Folks
Senior Program Manager
Scott Folks is a Senior Program Manager for IPHI's COVID-19 emergency response efforts with the Fairfax County Health Department (FCHD). Mr. Folks' innovative background features more than two decades of experience managing high-profile strategic projects across non-profits, healthcare, pharmaceuticals, education, and entertainment. This includes leadership roles as a Senior Executive for several Fortune 500 companies, including Sony, Time/Warner, and Bertelsmann, and enterprise-level consulting responsibilities for both PhRMA and AARP. Given these venues, he brings a diverse portfolio of business processes, operations, and optimization knowledge to all his endeavors. Early in his career, he conceived and orchestrated several award-winning global campaigns targeting specific consumer segments. To further solidify the viability of niche market audiences to drive major project success, he accomplished industry 'firsts' across several dynamic business sectors. As an Entertainment Executive, he created and executed business plans enabling the largest joint-venture deal in music history. While consulting at Georgetown University, his change management and technology expertise helped propel the first fully customized Salesforce launch at a university in the United States. Additionally, he was also responsible for leading day-to-day operations at the first company in Brazil to target its 80 million multi-cultural consumers with relevant digital content. Mr. Folks pursued his Marketing studies at Purdue University in West Lafayette, Indiana. In addition, he holds a bachelor's degree in Humanities from Thomas Edison State University in Trenton, New Jersey. He also earned his master's degree in Communications, Culture, and Technology from Georgetown University in Washington, D.C. He currently lives in Washington, D.C.; he loves international travel, good food, and attending major music and competitive sporting events!
Sally Harte
Operations Manager
I live in the Alexandria area of Fairfax, VA, with my husband, two kids, three cats, and a dog. Our lives are full of activities and taking advantage of everything the D.C. metro area has to offer.
I joined IPHI as the operations manager to support and INFORM leadership and program teams as they do essential work in communities. My day-to-day includes troubleshooting technology, ensuring our facilities meet staff needs, working on meeting agendas and action items, collaborating with the HR team on components of an employee's life cycle with IPHI, and helping create a successful work-life balance for each team member.
Career: I have worked with nonprofits since 2003, both in New York City and in the D.C. area. My career has been in development, focusing on fundraising, event planning, and operations. I also volunteer at my children's school and served on several local boards.
School: New York University – Bachelor of Arts in international relations
Guilty pleasures: I try to read at least 30 minutes every night, but then spend over an hour binging the latest shows or watching Below Deck on Bravo.
Cinthia Hatchell
Program Assistant
Cinthia Hatchell is the Program Assistant for CHW Trainings and Programs. She joined the organization October 25, 2021. Prior to becoming a Program Assistant at IPHI, Cinthia has had 5+ years of involvement in administrative support positions with expertise in event planning & project coordination to include virtual training platforms and was Project Coordinator for nonprofits where she handled logistics for all in-person and online trainings and provided technical assistance to allied professionals and clients. She brings extensive experience in Marketing, Strategic Planning, Project Management, Administrative Support, Event Coordination, Strong Technical Acumen, Documentation & Reporting and Verbal & Written Communication. She will apply her expertise to work with the IPHI CHW Team by providing ongoing support and strategic ideas for continued success. Cinthia was born and raised in New Jersey and has been a PG County resident for 3 years. She enjoys exploring the city, spending time with her family, and cooking new recipes.
Julia Groenfeldt, MA
Program Manager
As a Program Manager, Julia supports the Prince George's County Food Equity Council (FEC). Julia manages many of the FEC's operations, including coordinating food assistance resources and networks and overseeing communications and outreach among members and partners. Julia is committed to addressing food equity through policies, systems, and environmental changes that improve access to healthy and affordable foods. Julia has worked with the Institute for Public Health Innovation since 2017. Julia has experience working on food systems and policy initiatives throughout Maryland and Virginia, including the Healthy Eating & Active Living Cities & Towns Campaign and the Healthy Montgomery Transforming Communities Initiative. Julia has worked as a nutrition and food systems educator, where she developed and implemented garden-based curriculum and programs for elementary and middle school students. Julia holds a B.A. in Global Environmental Studies & Food Systems and M.A. in Community Development and Planning from Clark University in Worcester, Massachusetts.
Mohamed Ibrahim, MD, MPH, MPhil, DBA
Senior Program Manager
Mohamed Ibrahim is a Senior Program Manager for IPHI's COVID-19 emergency response collaboration with Fairfax County Health Department (FCHD). Mohamed provides day-to-day administrative supervision and support of IPHI's staff deployed to FCHD, ensures effective staff performance, assists with the improvement and implementation of procedural systems, guides the development and implementation of effective staff training activities and identifies and provide technical and informational resources that can assist FCHD in the ongoing pandemic response.Mohamed established himself professionally as the go-to person for strategic planning, research and analysis while utilizing advanced epidemiological methods. He became known as a change agent with 15+ years of experience in the field with governmental public health and UN agencies. Mohamed is an MD in medicine, has an MPhil in Epidemiology and an MPH from Maastricht University in the Netherlands and a Diploma with Merits in Business Administration from Leicester University in the United Kingdom. Mohamed's leadership style is known as dynamic, supportive and result oriented. He has proven track record of designing and implementing nationwide population studies using the WHO's Non-communicable Diseases Step-wise approach to determine the burden of diseases. In relation to management experience, Mohamed led the excellence department in a Primary Healthcare Reform with a $10 billion budget, 34 projects, and 134 staff. Mohamed built several electronic Monitoring and Evaluation Systems with decision support system dashboards for leadership. He worked with several UN agencies and completed multiple World Health Organization consultancies with the Eastern Mediterranean Regional Office. Mohamed has several publications in both peer reviewed journals and UN public health reports.
Taya M. Jarman, MS, APR
Communications Director
I am from Richmond, VA. My southern roots heavily influence me, but my mom is from New Jersey, so I cook and eat like I'm from up north – Blueberry cobbler, fresh tomatoes, and hoagies. I love working with organizations where I can directly support their commitment to and community impact.
I joined IPHI because I wanted to INFORM and help create IPHI's story. In my work, I create the brand and strategy to amplify IPHI's voice in the region.  
Career: 15 years in Virginia state government. Adjunct professor. 
School: Christopher Newport University; University of Maryland Global Campus; Virginia Commonwealth University
Heaven Jordan
Program Associate
I am from Midlothian, VA. I am a lover of all things food! I love exploring new cuisines by dining out and cooking new recipes at home.
I joined IPHI because I believe that everyone should have access to healthy food and be able to grow food in their community.
Career: Helped start Prince William County Food Rescue, UMD Extension as a nutrition educator; Baltimore City WIC; taught Nutrition and Culinary at Meade High School in Ft. Meade, MD 
School: North Carolina A&T State University
Guilty pleasures: Early 2000's reality TV
Sawa Kamara
Community Health Worker
Sawa Kamara Works as a Community Health Worker for the George Washington University Hospital Heart Failure Program. Sawa Kamara, originally from Sierra Leone, moved to the USA in 2000. I am a community Health worker who works with patient with Heart Failure at the George Washington University Hospital. I teach individuals with Heart failure about their conditions, diet, access to resources, facilitating communication, and support with healthier behavior and lifestyle choices. I am dedicated and passionate in helping the underrepresented groups and community through community advocacy/Grassroots organizing/ education and inclusion. I participate in policy advocacy that addresses disparities in the community. I serve as president of my local community Civic association that influence social and policy change. I am a Community Health worker because I would like to help systems become more culturally appropriate and relevant to the people they serve. My intent is to help reduce or eliminate the persistent disparities in health care and guide one through client empowerment. I love to camp, hike, watch documentaries, host get-togethers, pick flowers, Yoga, discover new vegan recipes, and read.
Helen Kariuki, MPH
Program Manager
Helen Kariuki is the Program Manager for Community Health Worker Programs. She is passionate about global health and making a tangible impact in people's lives, especially among the most vulnerable communities. She has a MPH in Global Health from Loma Linda University in California and a BBA in Accounting from the University of Eastern Africa in Kenya. She is passionate about global health and making a tangible impact in people's lives, especially among the most vulnerable communities. Helen is the Co-Founder of Toto Care Box Africa Trust in Kenya. This organization aims to reduce maternal and neonatal morbidity and mortality among pregnant women living in underserved, marginalized areas. Helen's goal is to continue to make strides in global health and ensure that every person lives a quality, wholesome life.
Evelyn B. Kelly, MPH
Program Director
As a Director at the Institute for Public Health Innovation (IPHI), Evelyn works with various sectors and stakeholders including executive-level leadership, elected officials, health departments, planning agencies, police departments, funders, and community-based organizations. Evelyn works with these partners to implement policy, systems, and environmental changes aimed at improving the quality of life in the community. Evelyn has more than twenty years of experience as a public health practitioner and researcher. She has engaged in a variety of public health efforts ranging from community planning and capacity building to health policy development and advocacy. Prior to IPHI, Evelyn served as a senior manager of health promotion and education at CASA de Maryland., Inc. and previously as a program specialist for the Montgomery County Latino Health Initiative. She has also served as a public health consultant to local health departments and community-based organizations providing services in qualitative research, program design and planning, and curriculum development. She serves on the Latino Health Steering Committee of Montgomery County and is a Board member of the Montgomery County Food Council.  She is a member of the Leadership Maryland Class of 2015 and has been recognized as "Fifty under 50: #Food Hero," a Forty under 40 honoree for Prince Georges County, Maryland. Evelyn was also named a Leading Women by the Daily Record. She earned a Bachelor of Science in Health Promotion from American University and a Master of Public Health in Physical Activity and Public Health from the University of South Carolina. She is bilingual in English and Spanish. 
Bel Kelly-Russo, MSc.
Program Associate
Bel Kelly-Russo is the Program Associate for ImmunizeVA in IPHI's Richmond office. She most recently worked as part of the CommuniVax Initiative in the EVMS Division of Community Health. Prior to this role, she earned her MSc in Comparative Social Policy in a joint program between University College Dublin and Trinity College Dublin. While she sometimes misses Ireland, she is happy to be back in her home state of Virginia, having grown up in Reston and attended undergrad in Williamsburg. Her interests include maternal health, true crime podcasts, and her mischievous cat Floyd.
Liz Konikoff
Training, Curriculum & Instructional Design Manager
Liz Konikoff is an accomplished professional with 20 years of experience in learning and organizational development. She is the Training, Curriculum & Instructional Design Manager at IPHI. She is responsible for providing complex management, coordination, and administrative work in planning, evaluating, developing, coordinating, and implementing training programs and services across the organization's programs. Prior to IPHI, Liz worked in many sectors, including higher education, social services, public health, healthcare, consulting, and finance. Liz also served as the Learning Officer at the Washington, DC Department of Health.   Previously she worked with IPHI in a part-time capacity. She is now a full-time training manager. Prior to returning to IPHI, Liz helped start an internal technology training college at Capital One. She holds a bachelor's degree in Psychology from Mary Washington College and a master's degree in Psychology from Boston University.   Liz grew up overseas. She enjoys travel and international cuisine. Outside of work, Liz enjoys spending time with family and friends, baking treats with her children, working on home improvement projects with her husband and snuggling with her two German Shorthaired pointers.
Nick Kotula
Training, Curriculum & Instructional Design Manager
Nick Kotula is the Training, Curriculum, and Instructional Design Manager with IPHI. The Training, Curriculum & Instructional Design Manager is responsible for providing complex management, coordination, and administrative work in planning, evaluating, developing, coordinating, and implementing training programs and services across IPHI's programs.  Nick comes to IPHI with over 15 years of experience designing and delivering engaging adult learning. He worked for a variety of healthcare providers from a small medical laboratory, a large healthcare system, to most recently with the Virginia Department of Health. Nick has also designed and provided leadership training for the Virginia Alcoholic Beverage Control Authority.   He has a degree from Old Dominion University in Occupational and Technical Studies with a Training Specialist concentration.   In his spare time, Nick is the proud father of two young boys that keep him on his toes. He enjoys splitting his time between hiking in the mountains and relaxing at the beach.
Zoerina Ledwidge
Community Health Worker Trainer
I am from Long Island, NY, and have called Washington, D.C., my home since 2014. I'm a doula passionate about dissipating health inequities by turning folks into advocates for themselves by creating readily accessible, evidence-based resources. I joined IPHI because I want to get INVOLVED and participate in systemic change that allows our communities to thrive.
Career: Doula and community birth worker. Created maternal child health curriculums, supported families during their parenthood journey, and gave childbirth education.
Education: George Washington University – Bachelor of Arts in Human Services and Social Justice; Perinatal Community Health Worker Program – Mamatoto Village
Guilty pleasures: Any early 2000s rom-com
Valerie McAllister
Senior Program Manager
Valerie McAllister is the Senior Program Manager for Community Health Workers (CHW) Strategy and Innovation.
Valerie previously served as the Virginia Department of Health (VDH) Clinical Community Linkage Coordinator/Community Health Specialist. In this role, she led state efforts to establish strategies, policies, and practices to support the Community Health Worker Workforce for the Commonwealth of Virginia. In particular, under the guidance of the CDC's DP1815 and DP1817 funding, Valerie convened stakeholders from across the state to develop guidelines and standards for Virginia's first CHW accreditation program. She assisted in the formation of the Virginia CHW Development Council, ensured standardization in CHW training delivery, and supported legislation that provided the state health department the authority to promulgate regulations for CHW certification and training.
Before joining VDH's Chronic Disease Unit, Valerie worked in the VDH Office of Health Equity as the CLAS Specialist, responsible for ensuring culturally and linguistically appropriate services for residents of Virginia.
Valerie has been a Certified Diversity Professional for almost a decade. She is also the chair-elect to the National Association of Chronic Disease Directors, Health Equity Council, where she supports states in achieving equitable programs, policies, and practices.  Her passion for the role of Community Health Workers began over 30 years ago when she was working as an Outreach Worker, providing STD and HIV education in her community.
Valerie leads the implementation of the new CHWs for a Healthy Virginia grant from the CDC and is actively involved in our statewide CHW work with VDH and the Virginia CHW Development Council.
Megan McPherson
Development Director
Megan McPherson is the Development Director for the Institute for Public Health Innovation. As Development Director, Megan works collaboratively with staff and volunteers to raise funds and awareness for public health and equity needs throughout the DMV.  She has over a decade of experience as both a grant administrator and grant seeker. Most recently, Megan served as Development Director for the YMCA of the Chesapeake, Inc. where she improved their fundraising capacity by strengthening their donor base and increasing grant revenue. Before working for the Y, Megan served as Program Assistant for the privately endowed Town Creek Foundation, which funded environmental advocacy work in Maryland and the Chesapeake Bay. Megan has also worked with the Chesapeake Bay Funders Network (CBFN), a funder affinity group of approximately 25 funders with a collective annual grantmaking of $55M across the watershed. While at CBFN, she partnered with the Choose Clean Water Coalition and Chesapeake Bay Trust to develop a comprehensive Diversity, Equity, and Inclusion Plan to address issues of equity in the environmental community for non-profits and funders in the Chesapeake Bay Region. Megan is passionate about issues of equity and justice and securing resources that strengthen our communities. She is a Senior Fellow of the Environmental Leadership Program and has served in leadership roles for the D.C. Chapter of the Emerging Practitioners in Philanthropy, Washington Regional Food Funders, and the Maryland Philanthropy Network (formerly the Associations of Baltimore Area Grantmakers).
Amber McSpadden
Senior Program Manager
Amber McSpadden is IPHI's Senior Program Manager for the Fairfax County Health Department (FCHD) Emergency Response Program.  Amber initially worked with the IPHI-FCHD COVID-19 Emergency Response in April 2021 as a Case and Contact Interviewer with the School Case and Contact Investigation (SCCI) Team. She excelled quickly in that role and was then promoted to Interviewer Supervisor for SCCI in October 2021. She holds a B.S. in Nursing with a minor in Nutrition from George Mason University. She also has several years of experience as an Emergency Department nurse and leader. Before joining IPHI, Amber worked in business management and community planning. She has a background as a community health representative and program coordinator for various nonprofit organizations.  In her spare time, she volunteers for animal rescue organizations and serves as a mentor and advocate for women residing in community safe houses.
Katie Monday
Community Health Worker
I am from Carroll County, VA. As a dog mom, it has become my entire personality! My dogs allow me to enjoy all my favorite things with the best company – hiking, relaxing by the river, and having someone to spend time with.
I joined IPHI because I wanted to be INVOLVED in connecting community members to resources that help improve their everyday life. Healthcare should be accessible to everyone – no matter their circumstances.
School: Radford University
Guilty pleasures: Drinking Dr. Pepper like it's going out of business
Dwyan Y. Monroe
Program Coordinator
As Program Coordinator of Community Health Worker Initiatives with the Institute for Public Health Innovation (IPHI), Dwyan Monroe is part of a team to design, plan, and deliver all training for programs, institutions and health systems incorporating CHWs and outreach initiatives in the DC, MD and VA region. She also manages and provides leadership to all IPHI CHWs and is part of the planning team to develop and implement the Center for the Community Health Workforce. As a former Community Health Worker and current CHW Master Trainer, Dwyan has more than 20 years of experience as an advocate for the field of Community Health Outreach. She began as lead CHW training consultant for IPHI in 2010. She also provided expertise in outreach development planning, core CHW workforce training, focus group facilitation and research program coordination for several non-profits, community based organizations, chronic disease professional associations and health institutions in Maryland, DC, Delaware and New Jersey that incorporated CHWs as a part of their cost effective, culturally relevant and innovative disease prevention and management programs. In 2006, she was appointed Director of the New Jersey Community Health Worker Institute, a NJ statewide HRSA funded initiative of the New Jersey Area Health Education Centers, to strategically promote the effective utilization of CHWs as a part of the health care delivery team. Dwyan cofounded, with other CHW advocates, a local network in Maryland aimed at maximizing the field of community health outreach by supporting training, networking and career development for such an underutilized but highly effective health profession. As a result, she became a national advocate to recognize, train and professionalize CHWs through organizations like the Center for Sustainable Health Outreach, the American Public Health Association, and the newly formed American Association of Community Health Workers (AACHW). Dwyan is a graduate of Hampton University with a Bachelor of Arts in Psychology. She has completed numerous certificate programs in public health leadership, community and clinical health outreach and community base program development. She was trained as a Research Program Coordinator in several programs at Johns Hopkins University in clinical and community based research. Dwyan loves spending time with family and friends. She enjoys movies, exotic dining and is an amateur wedding planner and home organizer. [email protected]
Ronnette Moton
Program Associate
Ronnette Moton will be serving as the Program Associate for Community Health Worker (CHW) Programs at IPHI. Ronnette will be supporting our newest Cooperative Agreement with the Center for Disease Control and Prevention (CDC), entitled CHWs for a Healthy Virginia. In this role, Ronnette will primarily support various activities under our Component B Strategy (training, deployment, and engagement of CHWs in funded site locations). Ronnette has been a member of the IPHI family since 2011 while contracting with AmeriHealth Caritas, a health insurance provider in the DC area. Ronnette focused on HIV, addiction, cancer, mental/behavioral health, and hospital and emergency room readmission in this role. In addition, she worked closely with the community to provide outreach, advocacy, education, coordination, and support to community members. Ronnette received her bachelor's degree in Human Services in 2018. Ronnette says that she is a Washingtonian, which has helped her better build connections and networks in the communities she lives and serves.
Don Oben
Human Resources Director
I lived in Silver Spring, MD, for many years and now reside in Washington, D.C. I joined IPHI because I believe in the power of workforce talent and expertise to INSPIRE innovative changes to the public health of all communities.
Career: Worked in HR for several years in the D.C. Metropolitan area for a few nonprofit organizations (e.g., Eurasia Foundation, Center for Applied Linguistics, Institute for International Education).
School: Buffalo State University
Guilty pleasures: Playing "the beautiful game" when the opportunity presents itself.
Carolyn Padovano, PhD, RN, FAAN
Senior Director
Carolyn Padovano PhD, RN is senior director at IPHI. She has been with the organization since June 2020. At IPHI, Dr. Padovano is responsible for providing managerial oversight and day-to-day leadership and direction for the Fairfax County Health Department's Contact Tracing Project.Before joining our organization, Dr. Padovano held various VP and Director positions in Health Informatics, Research, and Clinical areas at RTI International, SNOMED Terminology Solutions, MITRE Corporation, Integic Corporation (now Northrop Grumman), and InterQual (now Change Healthcare). Dr. Padovano is on the Board of Directors for the Roy Adaptation Association, the Technology Informatics Guiding Educational Reform (TIGER) Initiative, and Holy Family University. She is a former faculty member of Boston College, and the author and keynote presenter of case/utilization management certification programs, corporate wellness programs and informatics curricula, and is widely published. Carolyn is located in the Virginia area, and can be found on-site with the contact tracing staff at their various office locations in Fairfax. In her free time, she loves to travel and visit the ocean to sail, scuba, snorkel, swim!
Kady R. Pecorella, MA
Program Manager
As program manager, Kady leads several projects at IPHI focused on training, technical assistance, and health equity. She is currently leading training and technical assistance initiatives focused on integrating health equity into health departments nationally. In addition to her program management portfolio, Kady has extensive experience with curriculum development, training facilitation, and implementation of training programs, particularly on health equity and health literacy topics. She aided in developing and training over 600 disease investigation staff for IPHI's COVID-19 Contact Tracing Training Program in Virginia, developed and delivered several immunization-based workshops, and led the development and facilitation of a COVID-19 health literacy certification training for over 100 community members. Currently, Kady is also leading the implementation and facilitation of several health equity-focused trainings and provides technical assistance to promote health and equitable communities to health departments and public health organizations nationally. Kady earned a B.A. in International Studies from Stonehill College and an M.A. in International Development from American University. Her academic studies concentrated on gender and health, focusing on conducting qualitative and quantitative research on community-based global interventions. Prior to joining IPHI, Kady worked on fundraising, grant writing, and communications for child welfare programs in Boston. Her experience further includes fieldwork in public health projects in Palestinian communities.
Samantha Pham
Administrative Associate
I am from Springfield, VA. My passion for food could categorize me as a "foodie," from cooking, baking, and finding new places to try – bakeries, cafes, restaurants, you name it!
I joined IPHI because I wanted to be INVOLVED in IPHI's journey to promote all with opportunities to live their healthiest lives. In my work, I strive to build those around me to live healthy and happy alongside IPHI's mission. 
Career: Served as a COVID-19 case and contact investigator as part of IPHI/VDH Deployment in 2021
School: James Madison University 
Guilty pleasures: Singing my heart out to early 2000's Pop-Punk songs
Jonathan Pilcher
Human Resources Associate
Jonathan Pilcher is a human resources associate with IPHI, responsible for supporting employee relations and operations for the COVID-19 Contact Tracing project in Fairfax County. He has been with the organization since August 2020. Jonathan graduated from the University of North Carolina at Charlotte, earning a bachelor's degree in Health Communication with a minor in Public Health. Prior to joining IPHI, he worked with a Charlotte-based non-profit that raised awareness and funds to combat chronic pain conditions. While there, he led support groups and helped organize a 5-kilometer race that raised over $26,500. He has worked extensively with COVID-19 containment efforts in Northern Virginia, focusing on managing outbreaks at daycares and schools. He recently served in a leadership position managing a team of contact interviewers during the Omicron surge. As a resident of Arlington, Virginia, Jonathan enjoys traveling, staying up to date on current events, and taking walks with his miniature schnauzer.
Michael E. Rhein, MPA
President & CEO
Michael Rhein is a passionate and innovative non-profit leader who has spent over 25 years creating positive community change by leveraging and directing support from the national, state and local levels. Michael has focused his career on developing model approaches and influencing resources and systems to give all people the best possible opportunities for health and well-being. Michael was involved in establishing IPHI in 2009 and has served as its first full-time President & CEO since 2013. Michael and the team at IPHI have developed multisector partnerships and programs aimed at tackling the disproportionate effects of HIV/AIDS, chronic disease, food insecurity, housing quality, and most recently, the COVID-19 pandemic. IPHI has developed novel business partnerships and led groundbreaking workforce development, broad-based coalitions, and policy, systems and environmental change initiatives. Previously, Michael served for close to a decade with the National AIDS Fund (NAF), now AIDS United, most recently as Vice President.  Under Michael's leadership, NAF's annual grantmaking to communities nearly quadrupled to over $8M in 2010 with the launch of numerous national initiatives to address critical challenges in the modern HIV/AIDS epidemic. From 1996 – 2001, Michael managed grantmaking and technical assistance activities for the National Program Office for the Turning Point: Collaborating for a New Century in Public Health initiative, based at the National Association of County & City Health Officials.  Turning Point, an unprecedented investment in public health systems change by W.K. Kellogg Foundation and The Robert Wood Johnson Foundation, remains widely recognized in the public health field as a milestone in the modernization of effective public health practice. Michael holds a master's degree in Public Administration from the University of Southern California and completed undergraduate studies at The George Washington University.  He is a long-time resident of Washington, D.C. with his wife Sara and three kids.  He refuels for the fight for health and justice with gardening, hiking, kayak fishing, and playing ragtime and blues guitar.
Jordan Royster, MSc, PMP
Senior Evaluation Manager
I was born and raised in Michigan but now reside in Washington, D.C. I joined IPHI to collaboratively work with staff, community members, and others impacted by the work to INFORM through evaluation. I aim to bring equitable evaluation to projects, support organizational performance, and add to the public health field.
Career: Worked in evaluation and project management at the national and state level, supporting the public health infrastructure.
Education: Ohio State University – Bachelor of Science in Public Health; London School of Economics – Master of Science in Inequalities and Social Science
Guilty pleasures: I enjoy running, reading, and ending my day with copious amounts of ice cream or another sweet treat
Michael O. Royster, MD, MPH, FACPM
Senior Vice President
Dr. "Mike" Royster is the senior vice president of the Institute for Public Health Innovation (IPHI). He established the Institute's Richmond office and is expanding and developing initiatives to support public health priorities across Virginia.  He provides expertise and oversight for an extensive portfolio of health equity-focused programs including community health worker initiatives, training and technical assistance to promote healthy and equitable communities, health in all policies strategies, and community health improvement planning. Mike also serves as the principal investigator for IPHI as the Local Performance Site of the HRSA-funded Mid-Atlantic Regional Public Health Training Center.
Prior to joining IPHI, Mike was the director of the Virginia Department of Health, Office of Minority Health and Health Equity (OMHHE). In this position, he oversaw Virginia's state offices of minority health, rural health, and primary care. OMHHE advanced health equity by developing data tools, such as the Health Opportunity Index, to assess health inequities; improving access to quality health care and providers; developing and promoting community-based participatory initiatives; enhancing the capacity of VDH and its partners to promote health equity; and facilitating strategies to target the social determinants of health.
Prior to this position, Dr. Royster was the Director of the Crater Health District headquartered in Petersburg, Virginia. In this capacity, he oversaw public health programs and services for 5 rural counties and 3 small cities with a combined population of 150,000. Among other initiatives, he led the initial implementation of emergency preparedness and response planning within the district; implemented outcome-based program evaluations for all health department programs; and led the expansion of community-based participatory efforts to promote cardiovascular health, eliminate childhood lead poisoning, and reduce teen pregnancy.
Dr. Royster completed his undergraduate training at the University of Virginia, and his medical training at Duke University School of Medicine. He completed a residency in Public Health and General Preventive Medicine at Johns Hopkins Bloomberg School of Public Health, where he also obtained a master's degree in public health. Following his residency, he worked briefly as an environmental epidemiologist with the US EPA, conducting studies on pesticide exposure among children in the Imperial Valley of California.  In addition, he completed the two year W.K. Kellogg Health Scholars Program at the UNC Gillings School of Global Public Health, where he developed an initiative to address the health of African American men in Raleigh, North Carolina.
Mike is board certified in Public Health and General Preventive Medicine and he is a fellow of the American College of Preventive Medicine. He is a member of the American Public Health Association and past president of the Virginia Public Health Association.
In his spare time Mike enjoys spending time with his wife Camille and three children.  He also enjoys meditation, basketball, and exercise at the local YMCA.
Lauren Ruiz
Senior Program Manager
I moved from Kansas to Virginia when I was young and fell in love with this area. Now, I've lived in different parts of Central and Southwest Virginia for over 20 years. I am passionate about serving people impacted by complex, chronic health conditions and improving the communities, systems, and policies that affect their quality of life.
I joined IPHI to have the resources and support to INVOLVE all people in creating solutions that improve their communities and lives.
Career: I've always worked for nonprofits serving people living with chronic health conditions and care partners. I started as a case manager specializing in health insurance before becoming the program manager, then director. As director, I oversaw 23 case managers delivering support services to thousands of patients and care partners. I've also worked as a program manager for a foundation that designed, implemented, and evaluated direct service programs, convened stakeholders, and distributed grants to other nonprofits. Through all these roles, my most important is always being a patient and care partner advocate.
Education: Virginia Tech
Guilty Pleasures: I enjoy any activity that takes me outdoors, especially tennis, hiking, kayaking, and playing with my dog. When forced to be indoors, I obsess over my 60+ (and growing) collection of houseplants and pretend I'm outside anyway. If someone convinces me to sit down for more than five minutes, I enjoy reading and watching tennis. (I'm drinking coffee as you're reading this.)
Christine R. Stewart, MPH
Program Manager
As a Program Manager at the Institute for Public Health Innovation (IPHI), Christine Stewart is responsible for programs related to the Affordable Care Act such as the Capacity for Change initiative, and IPHI's contract with the DC Health Benefit Exchange Authority to support the administration of the DC Health Link Assister Program.  Capacity for Change is a series of activities to support the evolution, effectiveness, and sustainability of HIV/AIDS services in the District of Columbia in response to key changes in the policy environment.  The DC Health Link Assister Program provides reaches uninsured and hard-to-reach populations to help consumers learn about, apply for, and enroll in appropriate health insurance products via DC's new health insurance marketplace, DC Health Link. Christine R. Stewart has over nine years of experience implementing, and managing public health technical assistance (TA), and capacity building projects. She has experience with a wide range of training and TA programs for federal government agencies in the areas of HIV/AIDS, substance abuse, and community health, including the Health Resources and Services Administration (HRSA), the Substance Abuse and Mental Health Services Administration (SAMHSA), and the Centers for Medicare and Medicaid Services. Ms. Stewart joined the Institute for Public Health Innovation (IPHI) as Program Manager after serving for six years at HealthHIV, a national HIV nonprofit that seeks to advance effective prevention, care and support for people living with, or at risk for, HIV/AIDS by providing education, capacity building, health services research, and advocacy to organizations, communities and professionals. While at HealthHIV, Ms. Stewart worked with Community Health Centers and other primary care organizations to build capacity to provide care and treatment to people living with HIV. Ms. Stewart earned a Bachelor of Science in Community Health Education from University of Maryland and a Masters of Public Health in Health Policy from George Washington University. In her spare time, Ms. Stewart enjoys spending time with family and friends. [email protected]
Sarah Ward
Community Outreach Manager
I live in North Carolina but am originally from Michigan and have lived in many places, including Texas and the Caribbean. I love exploring new places and traveling with my very active son. I am passionate about working for an organization that promotes positive change and empowers communities.
I joined IPHI because I want to INSPIRE communities to create holistic health solutions through public health strategies and engagement.
Career: I have twenty years of experience in the nonprofit sector managing service programs and serving in executive leadership addressing public health initiatives domestically and internationally.
School: University of Texas Health Center – Master of Public Health; Central Michigan University – Bachelor of Science in Psychology & Sociology
IPHI regularly recruits talented professionals and consultants to help our public health mission. On May 28, 2020, Fairfax County Health Department (FCHD) partnered with IPHI to hire and train staff for COVID-19 contact tracing efforts. IPHI's deployed FCHD team includes contact tracing staff, community health workers, and other staff deployed to work as integrated FCHD COVID-19 response team members. IPHI continues the partnership with FCHD to ensure adequate staffing capacity.
Michael Rhein
President and CEO
Michael Royster
Senior Vice President
Don Oben
Human Resources Director
Carolyn Padovano 
Senior Director
Abby R. Charles
Program Director
Evelyn B. Kelly
Program Director
Megan McPherson
Development Director
Taya M. Jarman 
Communications Director
Cecilia Barbosa, PhD, MPH
Principal and Owner
cBe Consulting, Inc.
Richmond, Virginia
Barbara Brookmyer, MD, MPH
Health Director
Frederick County Health Department, Maryland
Paul DesJardin, MUP
Director of Community Planning and Services
Metropolitan Washington Council of Governments
Tanya Edelin
Vice President, Finance and Administration
Venture Philanthropy Partners
Olivia D. Farrow, JD
Director of Community Development & Engagement, St. Agnes Hospital
Baltimore, Maryland
Sheryl Garland, MS
Chief Health Impact Officer, VCU Health System
Executive Director, VCU Office of Health Equity
Richmond, Virginia
Rich Hamburg, MPA
Executive Director, Safe States Alliance
Washington, D.C.
Lori A. Jackson
President & CEO, Jane Bancroft Robinson Foundation
Washington, D.C.
Alison Rein, MS
Vice President, Health & Human Services
Quantified Ventures
Washington, D.C.
Christopher J. Revere, MPA
Deputy Director for Innovation and Planning, Fairfax County Health Department
Fairfax, Virginia
Michael E. Rhein, MPA  (ex officio)
President & CEO, Institute for Public Health Innovation